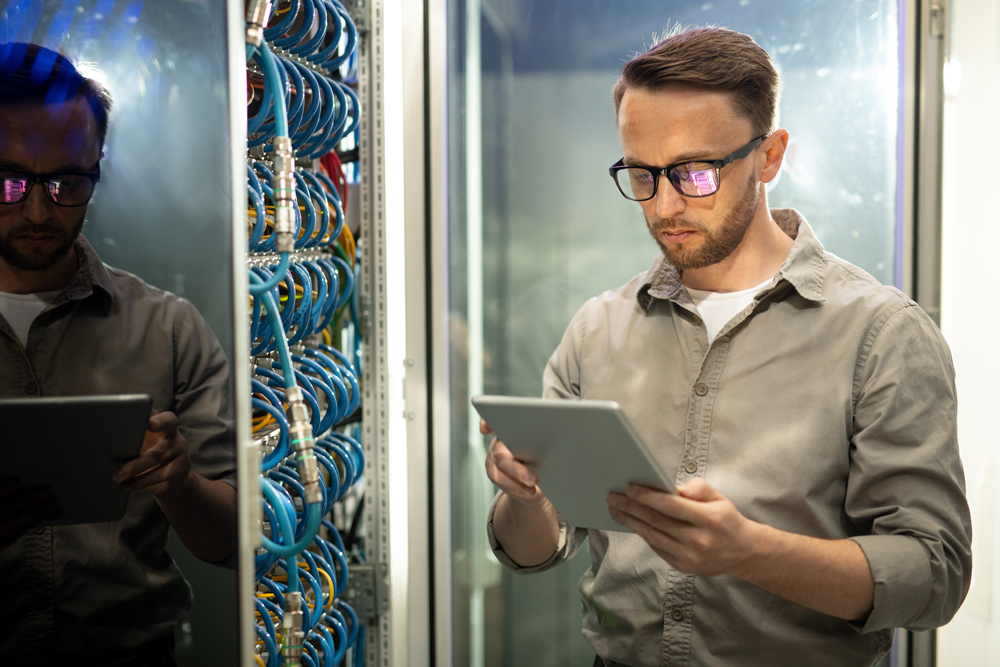 Augmented Reality improves the way remote maintenance works. AR-powered remote video sessions can help workers and technicians coming from a variety of industries such as automotive, retail, transportation, manufacturing, energy, and/or telecommunications.
Often times field workers delay their work because of technical problems, for example, equipment is not running or has temporarily stopped working. The work can't continue and in order to fix the equipment, field workers have to wait for expert advice or support. Thanks to remote support, these problems are solvable and handled smoothly and efficiently.
Leveraging remote augmented reality support, a field worker can use any smartphone - iOS or Android - at hand to point it towards the machine or equipment, share the camera view and get guidance from the expert. Due to live screen drawing tools and visual assistance, the field worker is able to get immediate remote expert help. The specialist will tell the field crew what needs to be done and will draw guiding steps on the equipment virtually to complete the task.
Remote support and collaboration can be used in a variety of ways. The industry and use case applications are emerging as Augmented Reality becomes more embedded in our lives. Whether you come from the automotive, transportation, manufacturing, energy or telecom sector, the use case scenarios are obvious.
Xpertlens enables remote collaboration of users with customer service, professional craftsmen, domain-specific experts, maintenance support, etc. The service is available worldwide. Xpertlens accelerates the efficiency of remote processes and simplifies appointments with experts.
The possibility to have instant access to support provides great ways of solving our day-to-day problems. The use of augmented reality, in particular, makes this experience more comfortable and visually engaging.